An expression of Uzbek and Uyghur culture
For more than 1,000 years traditional craftsmen have been making Ikat Adras (also named as Adras or Atlas) in Central Asia.
Ikat is a term for a fabric, which is hand-dyed using a resist dying method and handwoven on wooden looms using the century's old traditions of ikat weaving. The ikat weaving traditions have been passing for generations from a master to an apprentice, from a father to a son. Each centimeter of the fabric is a mix of a humble work interwoven into the ikat pattern and a resulting tactile luxury.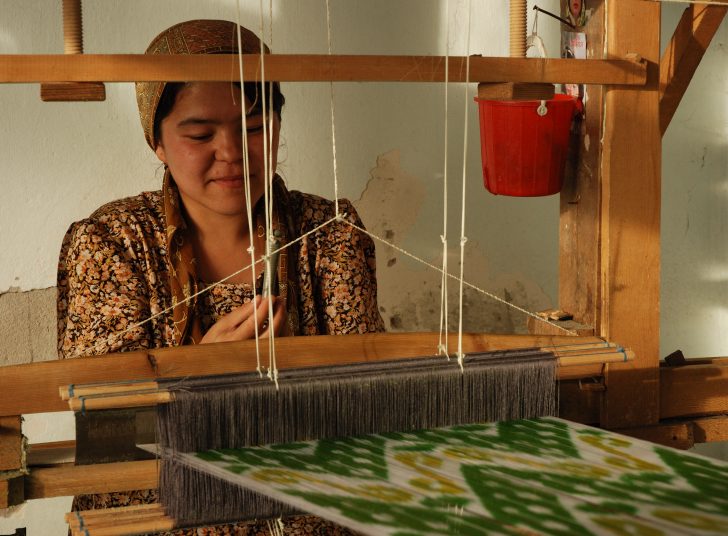 Interesting facts about Ikat:
Between the early nineteenth century and the beginning of the Soviet period, there was an extraordinary flowering of the art of Ikat textile weaving in Central Asia.
Inspired by the shapes of flowers, leaves and fruits, the people weave beautiful patterns.
Adras is, as a rule, a mix of silk and cotton, while silk is only used in Atlas.
See this short documentary about traditional weaving along the ancient trade route of the Silk Road.
More interesting facts about Ikat, how it accompanied history in Central Asia and even his connection with modern art you can see here.
For our items we makes use of Adras from Uzbekistan and Tajikistan.
Kashgar – Pearl of the Silk Road
Epicentre of trade and cultural exchange for more then two millennia!
Locked away in the westernmost corner of China, Kashgar – an ancient oasis located between the Taklamakan desert and the Karakorum mountain range – was one of the busiest stops along the Silk Road. The Asian, Arab and European dealers of silk and spices used to meet here and exchange their goods. Also Marco Polo visited this place.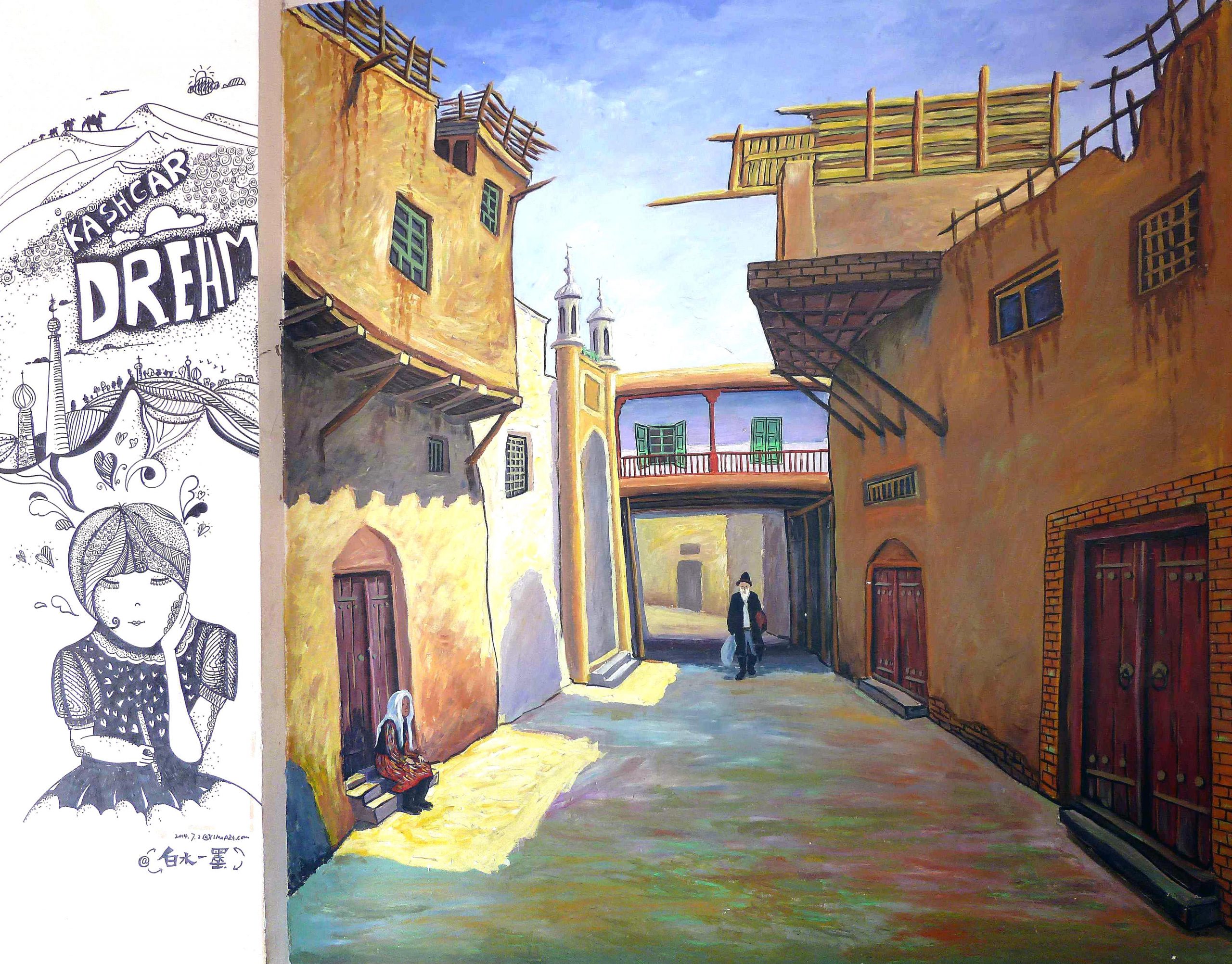 In recent years, modernity has swept through Kashgar, making the city again an important hub for economic traffic in the region – and even far beyond the region! So, as the ancient Silk Road is gone, the markets – almost unchanged – are still there: giving you a picture how the city with it's small alleyways, bazaars, teahouses and little streetrestaurants has been for ages.
Unfortunately, only a tiny section of the 'real' Old Town remains today, and is unlikely to survive for much longer. Yet, in the face of these changes, the spirit of Kashgar lives on. Uyghur craftsmen and artisans still hammer and chisel away, traders haggle over deals in the boisterous bazaars and donkey carts still trundle their way through the narrow alleyways – as they have done for centuries!
More about this city, watch: Welcome to Kashgar!
To keep the memory alive, we designed the Collection of Kashgar!