Handbags Ikat Adras
Our biggest all-around!
Documents and daily stuff fits perfectly in this bag. The bag can also be used as a laptop case: it's easy to fit a 13″- laptop!
The bag comes standard along with a little key holder and make-up bag.
An adjustable and removable shoulder strap is optional.
The tote bag is the ideal handbag when you need to take more with you than just your wallet and phone.
Documents and daily stuff fits perfectly in this bag!
Notebook & Tablet Sleeves
This is in everyway a superb product, the quality of the fabric and leather, it's colors, the eye for details. Knowing that it is completely handmade by local craftsmen – and not in mass production in a factory somewhere – who earn a good wage just adds to the joy!
Egbert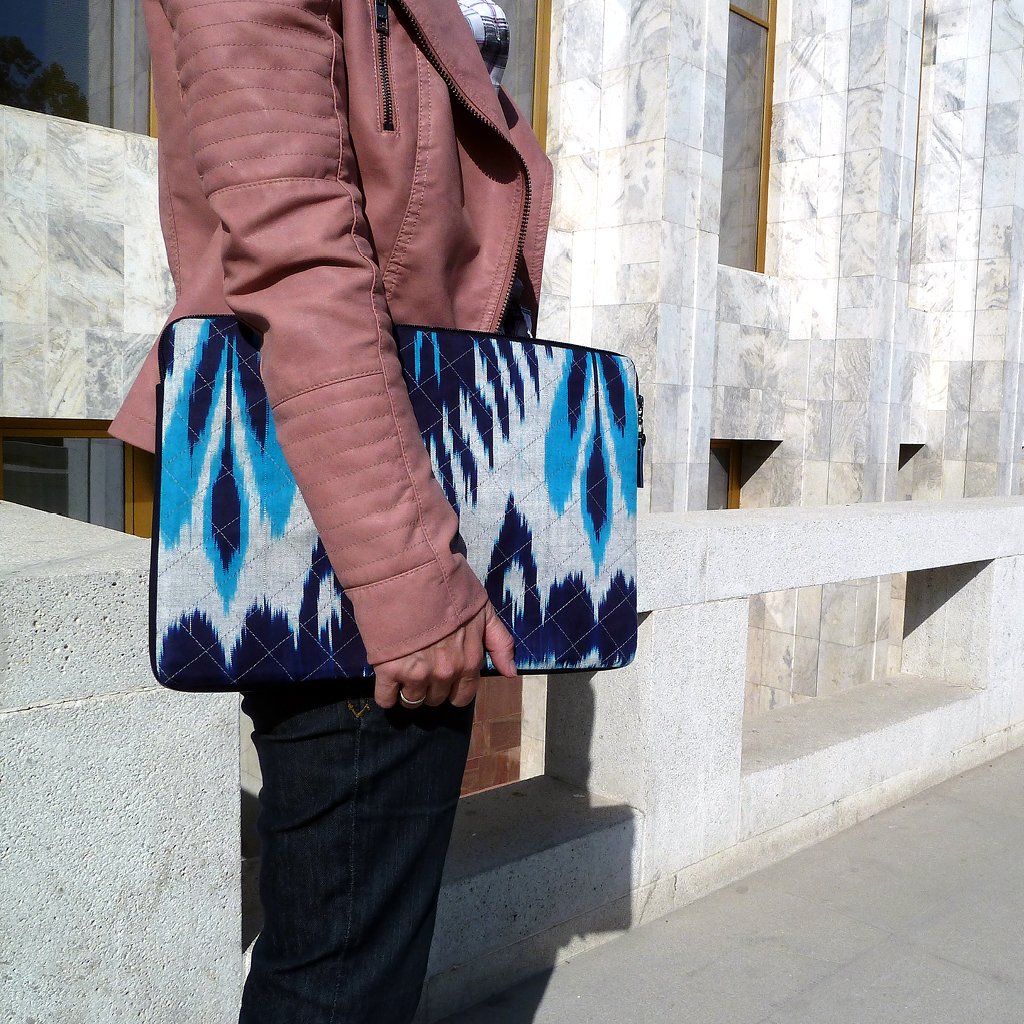 Clutch Wallet
Beautiful. Original. Functional.
With sufficient space for your phone, keys, bankcards and money this clutch-wallet organizes your essentials in a stylish way!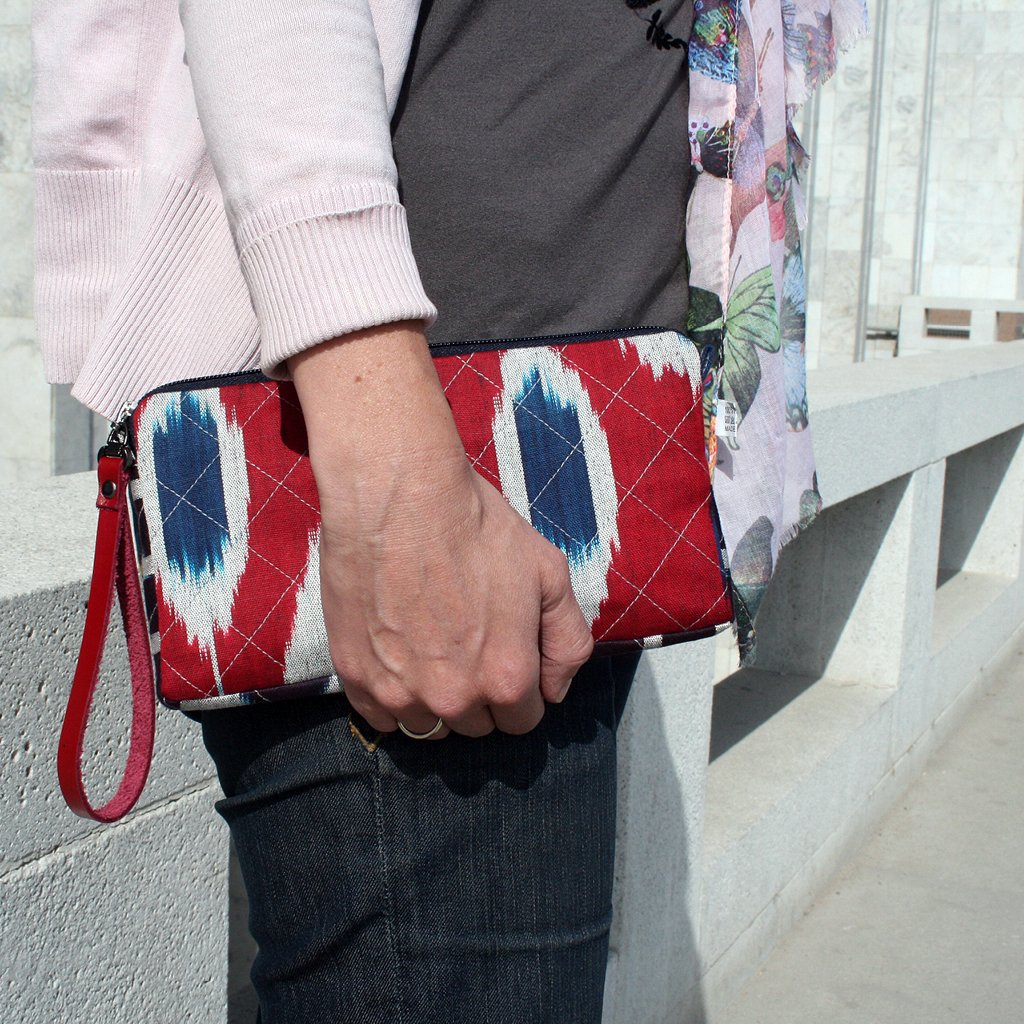 Crossbody Bags Ikat Adras
Minimalist designed
I love this bag so much, this is classic white and black colors with special pattern, surprisingly matches most of my outfits. I almost wear it everyday, so it is very good value of money to me!
Mrs Lee