This collection is inspired by the deep turquoise blue color of lake Kel-Suu.
This lake is located far away in the Kok-Kiya valley (literally: 'the preserved valley') at an altitude of 3514 meters, between high rocky mountains, close to the border with China.
Kel-Suu is surrounded by steep granite cliffs with numerous caves and shafts. In the middle of the lake is a small stone island.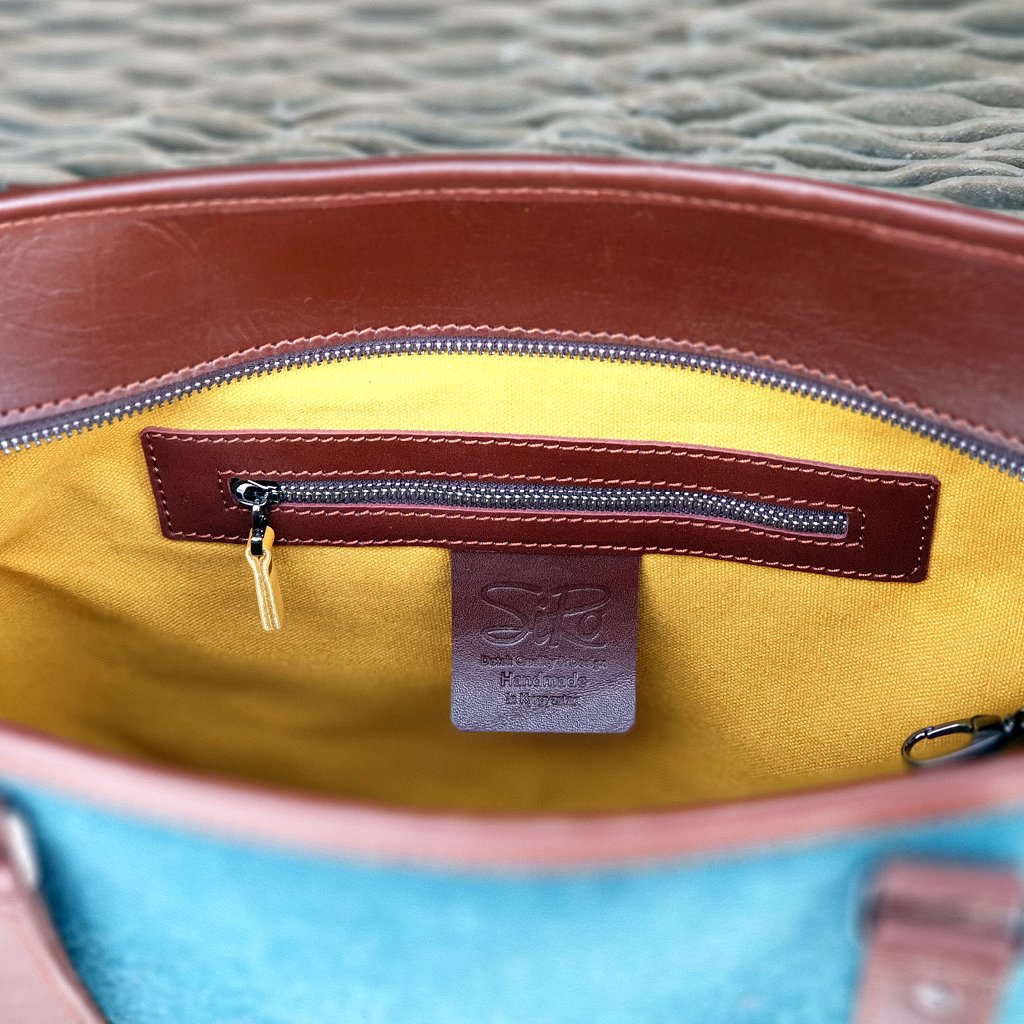 Documents, daily stuff and even a 13″-laptop fits perfectly in this bag. 
The bag comes standard along with a little key holder and make-up bag.
An adjustable and removable shoulder strap is optional.
Finally a bag that meets all my requirements! Beautiful material (real leather and felt), nicely finished, convenient layout and spacious! It matches perfectly my style!
With it's natural colors this collection is named after Arslanbob, a large wild walnut forest in the Jalal-Abad Region of Kyrgyzstan.
Kyrgyzstan's first known export to Europe was the Arslanbob walnut.
By the time of Alexander the Great, the walnut forest was locally known for hunting. He took the walnuts from Sogdiana, and these formed the European plantations. It is also said that he exported the walnut plants to Greece during his campaigns in Central Asia. This is inferred from the usage of the word "Gretski", meaning "Greek" nuts for walnuts in Russian. Hence, it is nicknamed as the ″Greek nut″.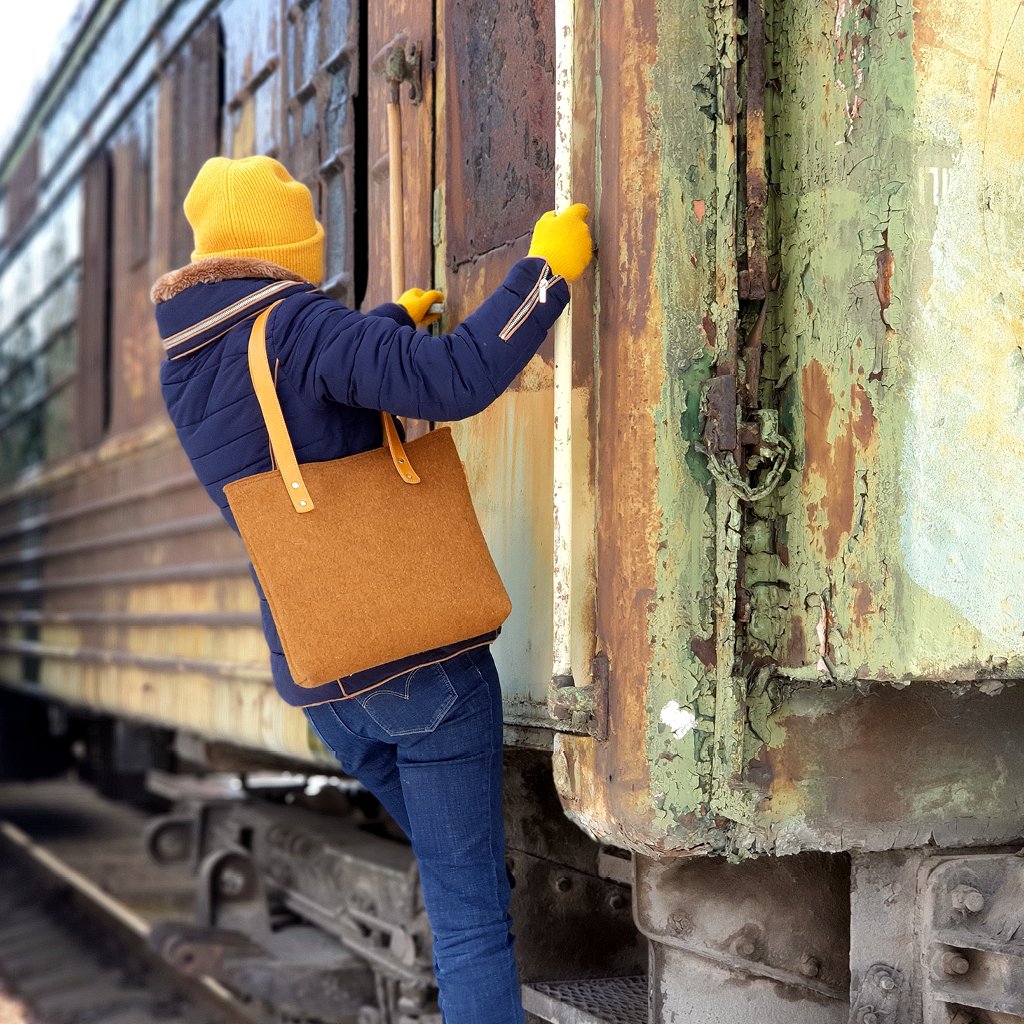 Son Kul is a peaceful lake at the top of a pristine mountain pass where nomadic families – living in their traditional herbs – breed their animals in summer.
The lake is at an altitude of 3016 meters and is enclosed between two mountain ranges. The water of Son Kul is extremely clear and can change in color: from blue to blue on a clear day to purple on a cloudy. The lake is important for shepherds and is also a popular camping site for tourists. Archaeologically, it is also important because of its ancient grave hills and stone monuments. The local community regards the lake as holy and are regularly coming to pray at this place.
My bag has just arrived! That was really fast I thought! I am very happy with the bag, he is beautiful! Thank you so much!
Named after world's second largest alpine lake.
Issyk-Kul is the world's second largest alpine lake  – located in the northern Tian Shan mountains in eastern Kyrgyzstan. In the Kyrgyz language Issyk-Kul means "warm lake"; although it is surrounded by snow-capped peaks, it never freezes.
​
Long ago this lake was a stopover on the Silk Road. Nowadays the lake – and his region – is famous for its treks, hikes, beaches, resorts and spa services.

The felt being used for the Issyk-Kul series originates from the south side of the lake: with the greatest care and attention this 100% Merino woolfelt is hand- and fairmade by local women. And we do believe this item will give you the same kind of warmth and care as the lake is named after!