Handbags Felt
Our biggest all-around!
Documents and daily stuff fits perfectly in this bag. The bag can also be used as a laptop case: it's easy to fit a 13″- laptop!
The bag comes standard along with a little key holder and make-up bag.
An adjustable and removable shoulder strap is optional.
Finally a bag that meets all my requirements! Beautiful material (real leather and felt), nicely finished, convenient layout and spacious! It matches perfectly my style!
Rhodé
Tote bags Felt
Merino Wool & Cow Hide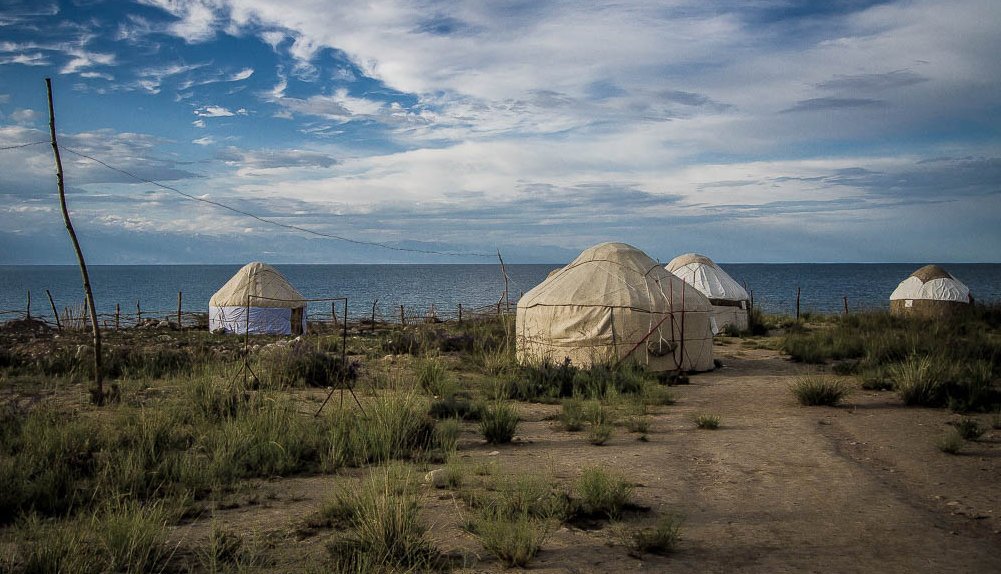 World's second largest alpine lake
Issyk-Kul is the world's second largest alpine lake  – located in the northern Tian Shan mountains in eastern Kyrgyzstan. In the Kyrgyz language Issyk-Kul means "warm lake"; although it is surrounded by snow-capped peaks, it never freezes.
Long ago this lake was a stopover on the Silk Road. Nowadays the lake – and his region – is famous for its treks, hikes, beaches, resorts and spa services.
The felt being used for the Issyk-Kul series originates from the south side of the lake: with the greatest care and attention this 100% Merino woolfelt is hand- and fairmade by local women. And we do believe this item will give you the same kind of warmth and care as the lake is named after!  
Crossbody bags
Minimalist designed bag with sufficient space for phone, keys and wallet.
My bag has just arrived! That was really fast I thought! I am very happy with the bag, he is beautiful! Thank you so much!
Patricia
Organizes your make-up essentials in a stylish way!