An expression of Kyrgyz and Kazakh culture
For centuries this material has been used in Kyrgyzstan. Kyrgyz nomads used it, and are still using it today! It was used to insulate and decorate their yurts with the 'shirdaks', keeping these moveable homes warm in the winter and cool in the summer.
Felt is durable, natural, breathable and a good insulating material. It does not burn, it is elastic, sound dampening and colorfast. And, last but not least, water and dirt repellent thanks to its natural oils!
A product which therefore has shown its use since ancient times, but also has applications for today!
SiRo makes use of felt from Bishkek (Osh-bazaar: handmade) and Tokmok (machine made).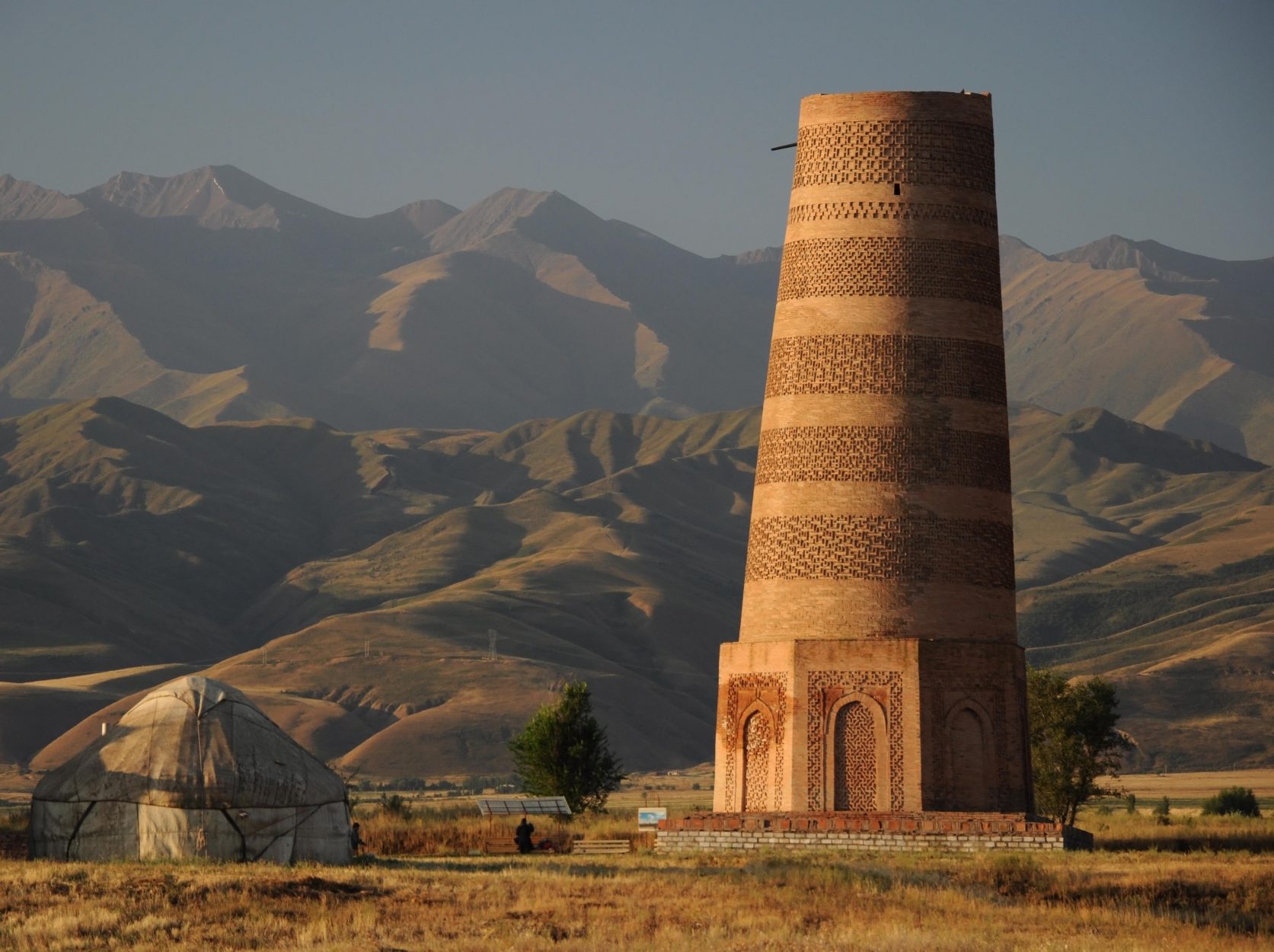 Son Kul
Son Kul is een rustig, vredig meer aan de top van een ongerepte bergpas waar nomadische families – wonend in hun traditionele jurten – hun dieren in de zomer weiden.
Het meer ligt op een hoogte van 3016 meter en ligt omsloten tussen twee bergketens. Het water van Son Kul is buitengewoon helder en kan van kleur wisselen: van hemelsblauw op een heldere dag tot paarsachtig op een bewolkte. Het meer is belangrijk voor herders en is ook een populaire kampeerplaats voor toeristen. Archeologisch gezien is het meer ook belangrijk vanwege zijn oude grafheuvels en stenen monumenten. De lokale gemeenschap beschouwt het meer als heilig en komt er regelmatig om te bidden.
Son Kul is a peaceful lake at the top of a pristine mountain pass where nomadic families – living in their traditional herbs – breed their animals in summer. The lake is at an altitude of 3016 meters and is enclosed between two mountain ranges. The water of Son Kul is extremely clear and can change in color: from blue to blue on a clear day to purple on a cloudy. The lake is important for shepherds and is also a popular camping site for tourists. Archaeologically, it is also important because of its ancient grave hills and stone monuments. The local community regards the lake as holy and are regularly coming to pray at this place.
Kel-Suu
Het turquoise-blauwe meer Kel-Suu ligt ver afgelegen in de vallei van Kok-Kiya (letterlijk: 'de bewaarde vallei') op een hoogte van 3514 meter, tussen hoge rotsachtige bergen, dicht bij de grens met China.
Kel-Suu is van alle kanten omringd door steile kliffen van graniet met tal van grotten en schachten. In het midden van het meer is een klein stenen eiland.
Beide meren: prachtig, mysterieus en onvergetelijk!
The turquoise blue lake Kel-Suu is located far away in the Kok-Kiya valley (literally: 'the preserved valley') at an altitude of 3514 meters, between high rocky mountains, close to the border with China.
Kel-Suu is surrounded by steep granite cliffs with numerous caves and shafts. In the middle of the lake is a small stone island.
Both Lakes: Beautiful, mysterious and memorable!
There is more to discover, watch: Lost in Kyrgyzstan and Welcome to Kyrgyzstan