Series of 'Tash Rabat' 
Classic & Stylish Design
Handbag
Main compartment can be closed by a zipper.
An adjustable and removable shoulder strap is optional.
Totebag
Main compartment is open.
I received as a gift a Tash Rabat purse with a shoulder strap from my husband. I absolutely love it! My computer, DSRL camera, lenses and all other things one normally carries in a purse fit without problem. The purse is beautiful, and I have already gotten many compliments from others. I use it every day and I am in love with it!
Laura
A ring at the door… the postman with my new bag! It's really beautiful! Please give my compliments to the artisan and tell him that I am very happy with it!
Irma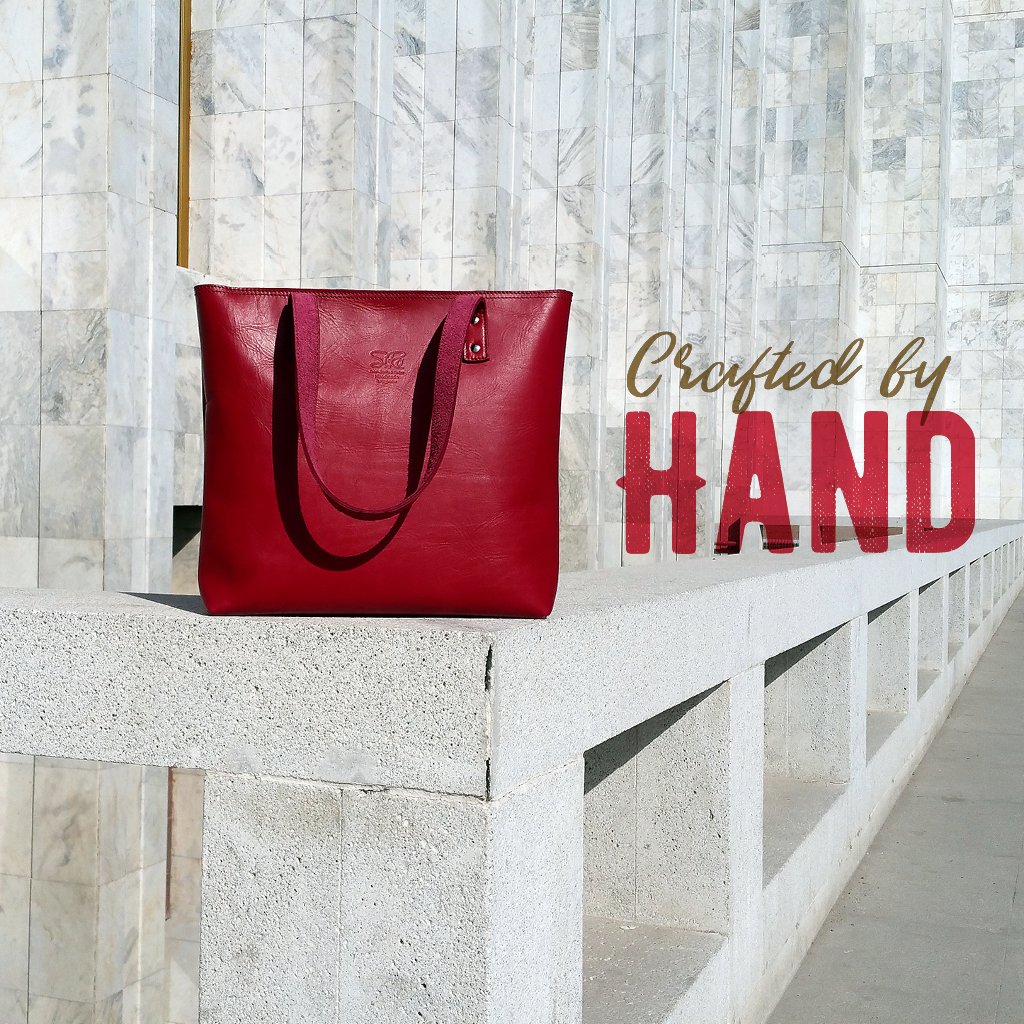 Series of 'Pamir' # SOON AVAILABLE #
Adjustable to life changing situations.
Meet our new collection of the Pamir-series! 3 bags, 3 different color combinations, 2 adjustable handles, 1 minimalistic design. 100% real leather, no inner fabric: nothing but the real deal.
De shopper TAKLAMAKAN: nu ook verkrijgbaar in 'light cognac' en 'camel'! The shopper TAKLAMAKAN: now also available in 'light cognac' and 'camel'!www.siro-silkroad.com

Posted by SiRo - Silkroad on Monday, October 9, 2017
I was very curious how the bag really looked like: I am super excited! Handles are nice and convenient, the weight is super light, the open pocket inside very handy. In short: I am very satisfied!
Bertha
I love my man bag. The leather and craftmanship is top quality. The design is unique, with a cool European twist, and the different colour and stitching options mean it can be tailored to compliment any style.
Richard