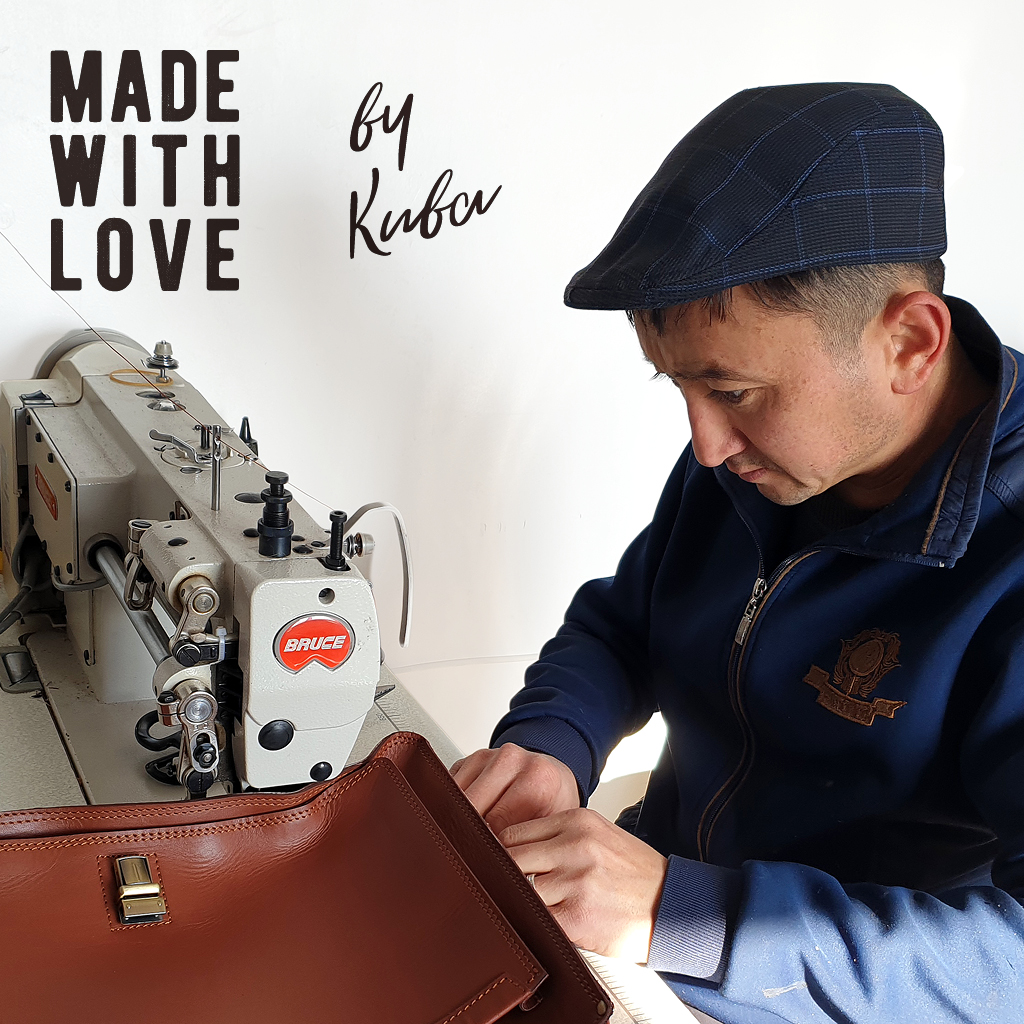 Meet Kuba, a skilled leather craftsman! 45 years old, married with 3 children. Kuba grew up in the city of Naryn. The city of Naryn is perceived to be the 'purest' Kyrgyz city and its dialect as the 'real' Kyrgyz tongue. Kuba is proud of his origins and proud of his culture: He's a real Kyrgyz!
In 1995 he moved from Naryn to the capital for vocational / artisanal education. This is where he learned the craft of leatherwork. But his talents stretch further and his dream is bigger: one day he hopes to become a well-known artist nationwide. After his vocational training he also studied music at a conservatory and specialized in playing the 'Komyz' (a national instrument, somewhat like a guitar).
We are as happy as he is to have made each other's acquaintance. He appreciates the vision of SiRo, which seeks to create beautiful products promoting his culture. His wish is that people all around the world could discover – via the handbags – something of his country and culture. A wish we share!