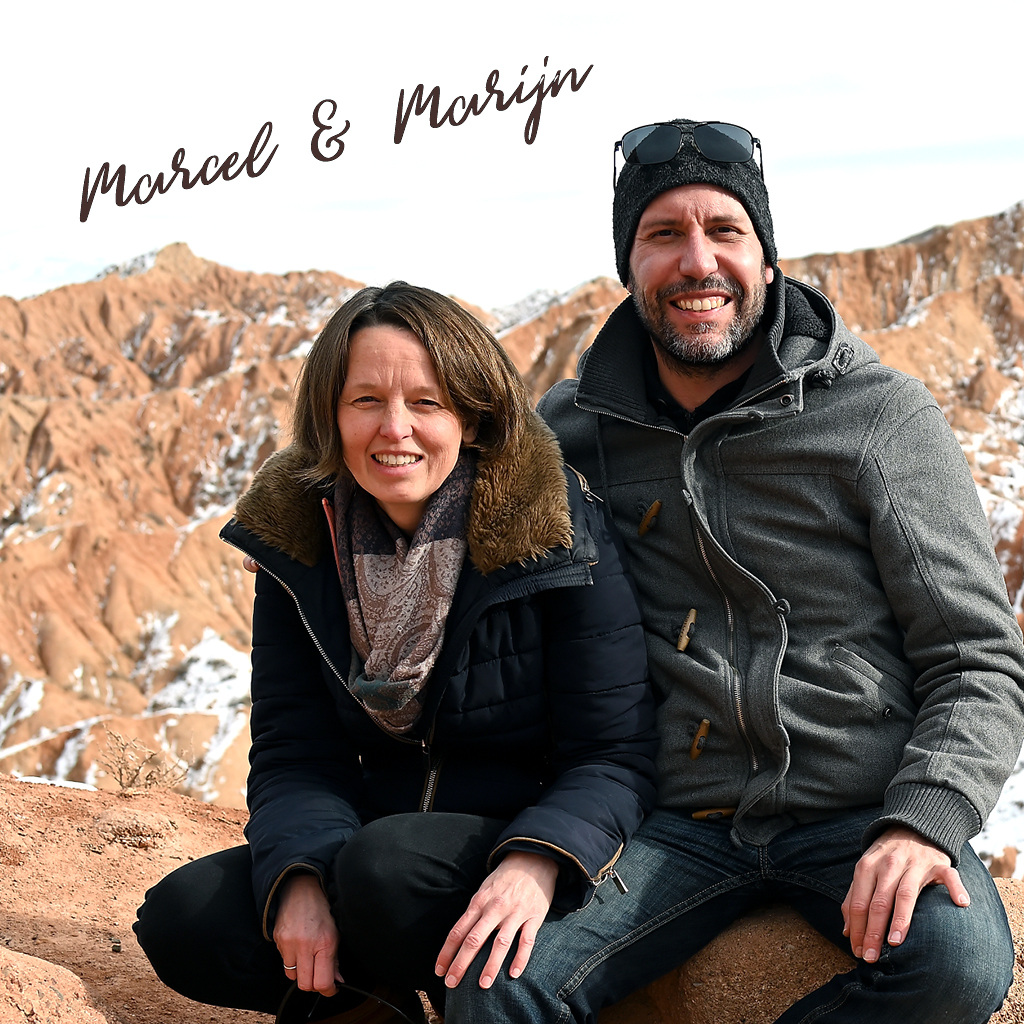 MARCEL & MARIJN – Founders, Design & Quality
Hello! We are Marcel and Marijn. Originally from the Netherlands, but living in Central Asia, we have a passion for the people and cultures along the ancient Silk Road.
We quickly discovered that Central Asia is not a very familiar region for a lot of people. When folks have heard about it, they often hold misconceptions about these lands and their peoples. In light of this, the idea came to us to promote the beauty of these cultures using handbags as our medium! We trust you'll love the idea too!
Through the pages of this site, we look forward to introducing you to the amazing people behind SiRo. We love these guys, are delighted to have connected with them and are proud to be working in partnership with each one! For us: they show us something not only about their culture, but also teach us about the Maker behind all things – how endless He is in His creativity! We see Him truly as the Source of inspiration behind creating SiRo!
​